Board Chair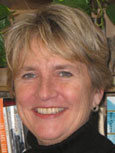 Gail Zimmerman
Gail served as President and CEO of the National Psoriasis Foundation, a nonprofit charity, for 28 years. Under her leadership, the Foundation became a respected and nationally-recognized advocate for the psoriasis patient community. Gail was a Development Consultant to VSI from 2009-2014, and became Chairman of VSI's Board of Directors in 2016.
Treasurer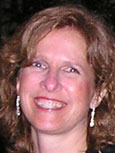 Cindy Lattanzi
Cindy has been a member and volunteer of Vitiligo Support International since 2002, when she found VSI while looking for more information about vitiligo. Her active participation in VSI activities led her to the Board of Directors in 2004. She became Treasurer in 2008 since she had an active background in accounting and tax work, and continues to volunteer in these and other areas of VSI.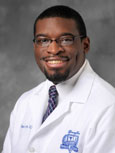 Dr. Richard Huggins
Dr. Richard H. Huggins has been a member of VSI since 2010 and has served on the Board of Directors since 2015. He is a dermatologist at Henry Ford Hospital in Detroit, Michigan. Dr. Huggins runs a vitiligo clinic at Henry Ford and has made many important contributions in vitiligo research but is most active currently in vitiligo support. He has served as the medical director for The V Strong Detroit vitiligo support group since 2008 and is the chairman of the Global Vitiligo Support Community, an international coalition of vitiligo support groups. He received his MD from Rutgers New Jersey Medical School and performed his dermatology residency at Henry Ford Hospital.
Executive Director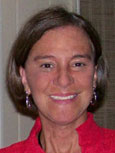 Jackie Gardner
Jackie has been a member and volunteer of Vitiligo Support International since 2002 after being diagnosed with vitiligo during her third pregnancy. Her interest in making the needs of vitiligo patients known to legislators soon led her to accept an invitation to join the Board of Directors in 2004. She became Vice President in 2005 and then the Executive Director in 2008. Prior to her work with VSI, Jackie was Vice President of a local insurance agency. Jackie has a Bachelor of Arts degree from the University of Mary Washington.
Director of Development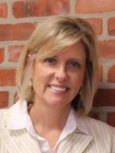 Jean R. Pickford
With over 27 years of nonprofit management experience, Jean is a lifelong supporter for individuals and families affected with a chronic disease and has devoted her career to patient advocacy.
Jean was employed as Chief Executive Office at the Foundation for Ichthyosis & Related Skin Types, Inc. (FIRST) for 18 years. Jean was also employed at the American Heart Association as Special Events Director, and began her non-profit career at the National Tay-Sachs & Allied Diseases Association of Delaware Valley as Assistant Executive Director.  Jean recently served a four-year term as Advisory Council Member at the National Institute of Arthritis, Musculoskeletal and Skin Disease (NIAMS), a branch of the NIH and currently maintains the Treasurer position of the Coalition of Skin Diseases.
Jean received a Bachelor's degree in Communications from Bloomsburg University and resides in Towamencin, PA with her husband, Steve, and three children, Matthew, Kellie and Erika.